About Us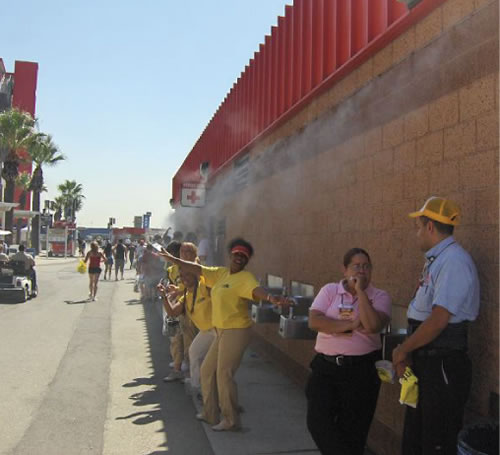 At work or play, Chill Zone Misting Systems offers the most effective and affordable misting system technology to keep you comfortable, relaxed and enjoying the outdoors.
Chill Zone sells, rents, services and installs the very best and easiest to use misting fans, misting systems, patio misting and industrial misting. We have satisfied the cooling and heating needs of a variety of clients throughout the U.S., from sporting events with the NCAA and NASCAR to restaurants, music festivals and industrial businesses.
Chill Zone is synonymous with customer satisfaction and the highest quality cooling systems on the market today. Our unique and comprehensive misting system and misting fan line is designed and engineered for your specific requirements. Utilizing only the highest quality equipment, our skilled staff ensures that all our products achieve the highest level of craftsmanship and performance.
Founded in 2007, Chill Zone is headquartered in the New Orleans area with satellite offices throughout the country.