Insect Control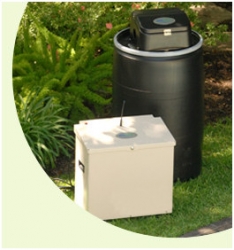 Mosquito Misting Systems
Chill Zone now offers outdoor insect control and automated mosquito misting systems.
Unlike portable mosquito control systems which attract mosquitoes into your yard, our system kills all mosquitoes in the backyard through a series of pyrethrum-insecticide misting nozzles. Our automated and permanent Mosquito System, allows you and your family to enjoy a mosquito-free yard all year round.
Whether you call them fly control systems, fly spray systems, mosquito misting systems, or automatic insect control systems, Mosquito Misting Systems are eliminating mosquitoes one backyard at a time. Our drum-based misting systems and tankless mosquito misters are made in the USA and manufactured from the highest quality parts and materials. We offer unparalleled quality, an industry best-in-class warranty and peace of mind to the homeowners who have purchased our quality mosquito misting systems.
Prices vary based on the size of the area to be covered, a standard sized area would cost approximately $3450
Tags: Mosquito Misting Systems